Everyday I get an email from Etsy about what is currently trending. I, of course cannot resist opening up each category and finding new things to like. If you are not already famailar with Etsy, it is a online store that connects you to small business owners.You can buy things that are unique like phone cases, craft supplies, shoes, jewelry, etc… Today I want to show you my top 10 Esty finds for the month.
These are adorable! The bottom only has 3/4 flaps, so taping it together is a bit tricky, but once finished… These are perfect foe myself and gift-giving!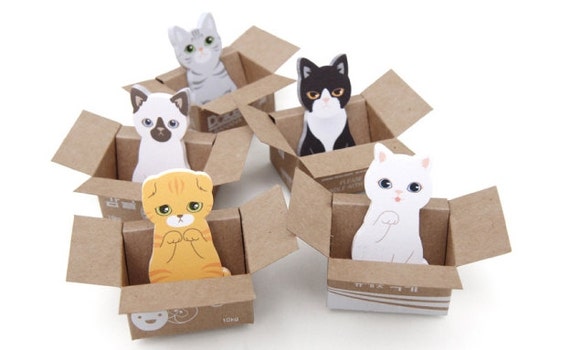 $3.50
Since I grew up in the High Desert, I love cactus. This snazzy iphone case is an amazing DIY that you show off everyday. The case itself is very sturdy, which is why I love it. The silicon siding fits snugly around your phone and makes it shock resistant if ever dropped. The wood is sanded down and sealed to prevent scratches.
$40.00
If you love watercolor painting as much as I do, you should check out this shop. If you want something specific they take custom orders, so if there is a different style in mind feel free to ask.
$4.09
These earrings are made to order. They are completely embroidered by hand onto black cotton fabric with %100 cotton DMC threads. They make great gifts!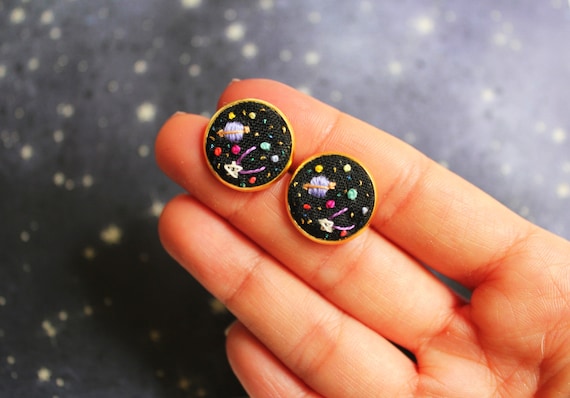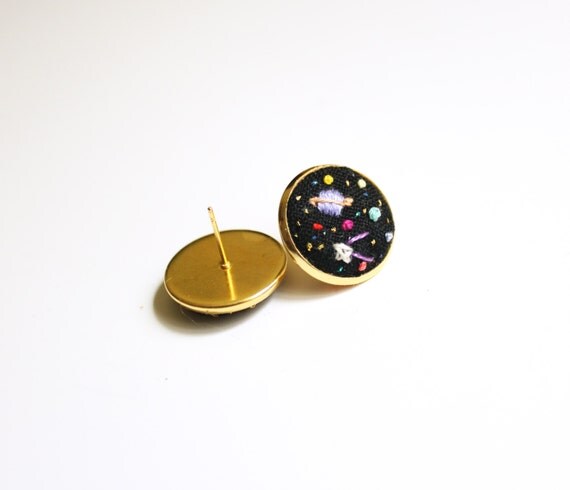 $20.00
The Slate mobile lapdesk is cut from a block of pure, premium bamboo. It's ultra lightweight, super strong, and it will absorb the heat from your laptop. The curves, air ventilation, and docking station are chiseled, hand-sanded, and polished to mirror the feeling of glass. A super thick and heavy duty mouse pad is installed and sits flush against the surface of the slate.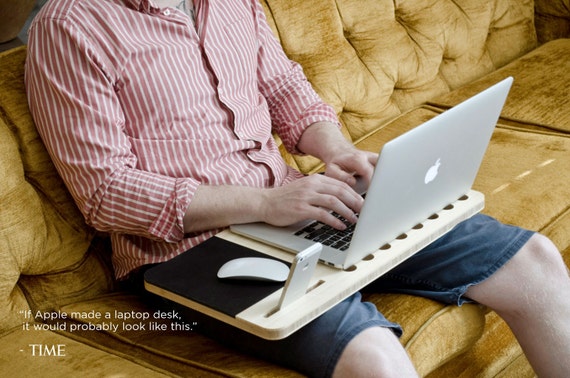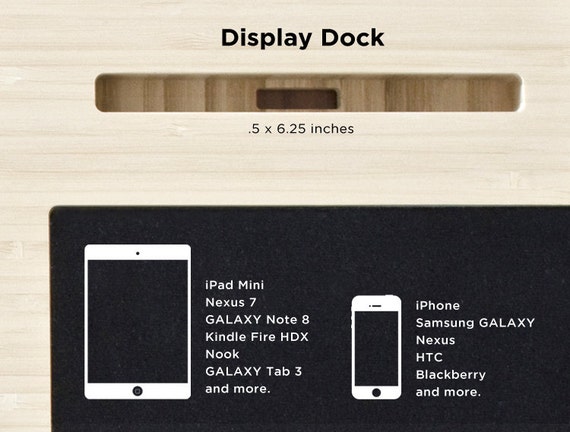 $59.99
Kitten USB Charger Decal Skin Wrap Sticker. Made out of vinyl so it makes it easier to put on and take off.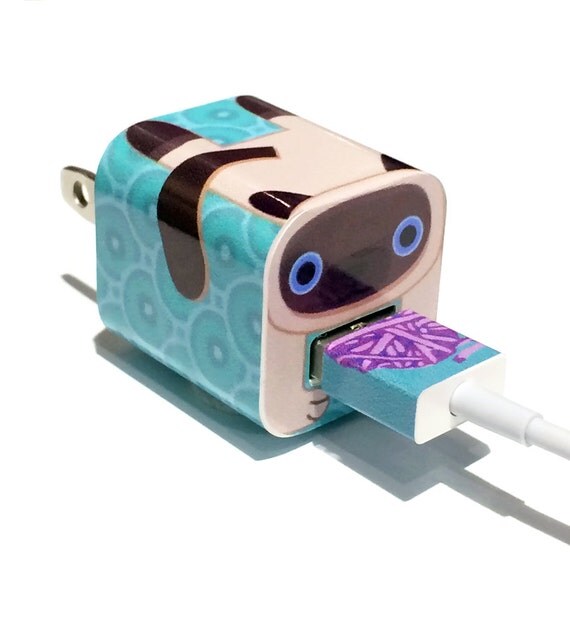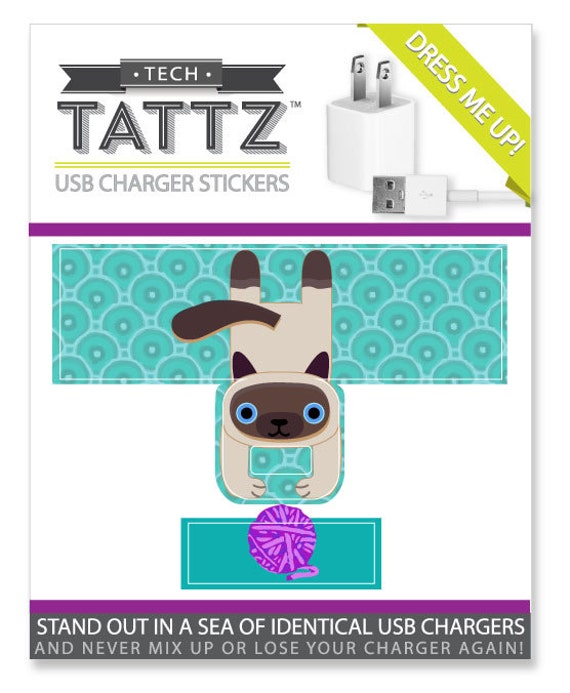 $3.50
Getting ready for going back to school. You should check out these illustrated, graphic notebooks. Each book has 48 inner pages, which are 80gsm recycled off-white paper and are left blank for writing or sketching.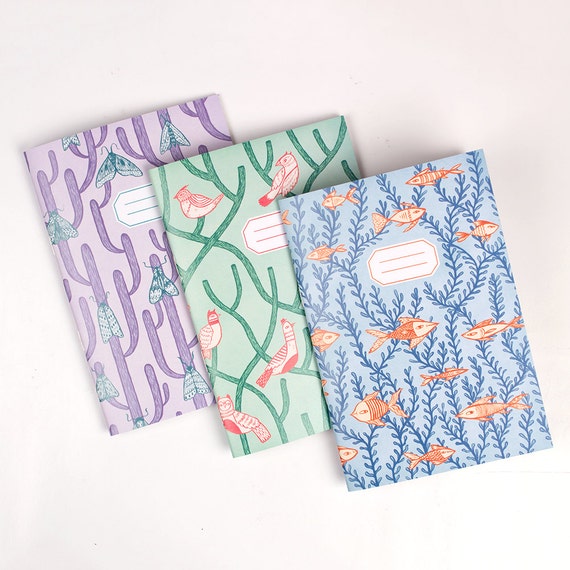 $7.95
I love jewelry that you can personalize. This cute stackable ring comes in silver, 14k Rose Gold and Gold.
$15.00

  YeahBunny
Cute " Dogs Attack " – Frenchie, Pug pattern on a white cotton t-shirt. It is cut so that it is longer than the standard t-shirts.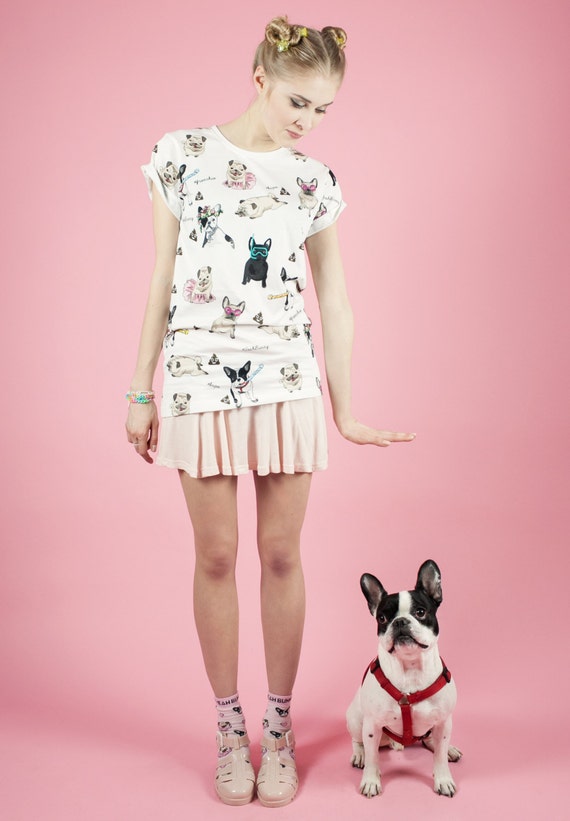 $45.00
This necklace combines my two favorite things; cats and skeletons."Perfect for Halloween, a vet, unusual jewelry lovers, morbid cat owners or anyone who likes wearing bones around their necks!"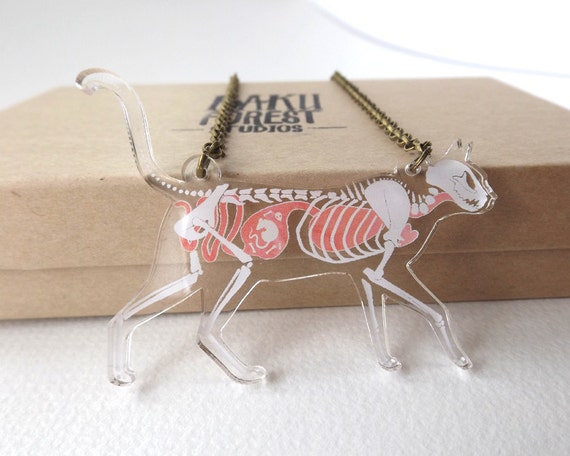 $27.83
I have been thinking about making this either a weekly or monthly post. Let me know what you guys think. Feel free to like, share and follow me. Links are located on the right 🙂